Model : HS-5412

Size : 10"-30"


Material : PC,POM ,PVC composite materials, spring steel and rubber etc.


Certification:QS9000,ISO9001,ISO9002,TS16949,TUV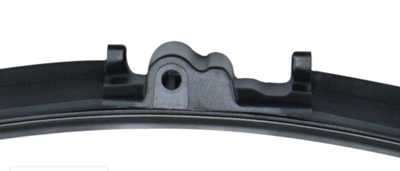 Special for the following cars:



1,How to stop windshield wiper blade from squeaking?
Step 1: Clean the windshield glass thoroughly.
Step 2. Get some rubbing alcohol or some glass cleaner sprayed on a paper towel, wipe it along the blade and then take the debris away.
2,How to make your windshield wipers last longer?
Step 1. Lightly sand rubber blade with fine-grid sandpaper wipe way the dust.
Step 2. Put a thin coat of petroleum jelly on the rubber.